Challenge friends and strangers in this exciting Rummikub based game. You can play as many simultaneous fights as you like and each fight can be against 1-3 opponents.

Some issues with AppStore
A few days ago we received information by some of our players that there seem to be problems with AppStore and downloading RummyFight at the moment. We are of course looking into this issue and has contacted Apple about it and we are hoping that it will be solved very soon.

This issue does NOT affect the Android version of RummyFight

Sept 30th, 10.05 am

RummyFight includes:
* An amazing addictive game
* Tutorial
* Chat
* Friends list
* Settings
* Statistics
* Rating system
... and much more

Android Market rating: 4.8 out of 5.0
"Best game on the market! Totally worth buying"
"Warning: Highly addictive!!!!!!! Love this game!"
"I can't put the game down. I have gotten more friends to join"
"AWESOME!!!!!!! This is the BEST game in the market."
"Best Game Best App on my phone"
"Once you start you can't stop"
"Great game. Better than Wordfeud. It is incredibly addictive"
"Great fun This is a totally awesome app, love it!!!"
"Absolutely Awesome!!!"
"Thank you so much for creating this. My new addiction"
"A++ Love the game"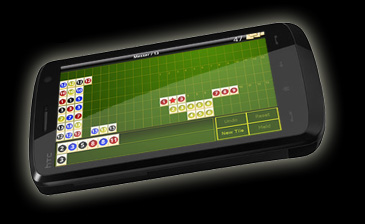 RummyFight for iPhone and iPad?